Xiaomi has become a household name when it comes to TVs. The Chinese company which is best known for making smartphones ventured into the smart TV market a few years ago and has become a market leader in countries such as India.
With a lineup that includes both budget and high-end TVs, Xiaomi is now ready to enter into the ultra-high-end TV market that is currently controlled by Samsung, Sony, and LG. Today, the manufacturer announced that the first of its ultra-high-end Master TV series will be unveiled in China on July 2 at 2 PM.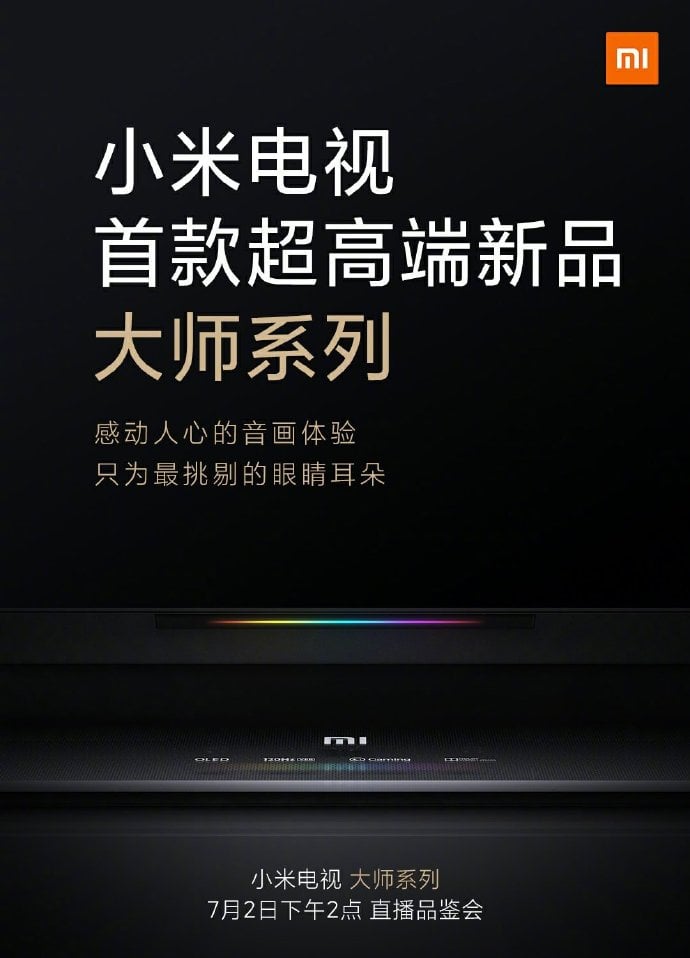 The poster teases some of the features of the TV such as an OLED panel, a 120Hz refresh rate, gaming features, and Dolby Atmos Audio. There is no news on the screen size but we won't be surprised if it comes in multiple sizes.
There is also no news yet about an international release, though that is not expected to happen immediately if at all. Pricing is also not known but this new product should sell for a higher price tag than any of its current TVs.
What do you think about Xiaomi's entry into the high-end TV market? Do you think it has what it takes to challenge Samsung, LG, and Sony?
(Source)
ALWAYS BE THE FIRST TO KNOW – FOLLOW US!