If there is any doubt about the name Apple's upcoming iPhone models will adopt, that may have just been put to rest by T-Mobile Netherland's listing. The carrier has created landing pages for the iPhone 12, iPhone 12 Pro, iPhone 12 Pro Max and iPhone 12 Max accessories on its official website.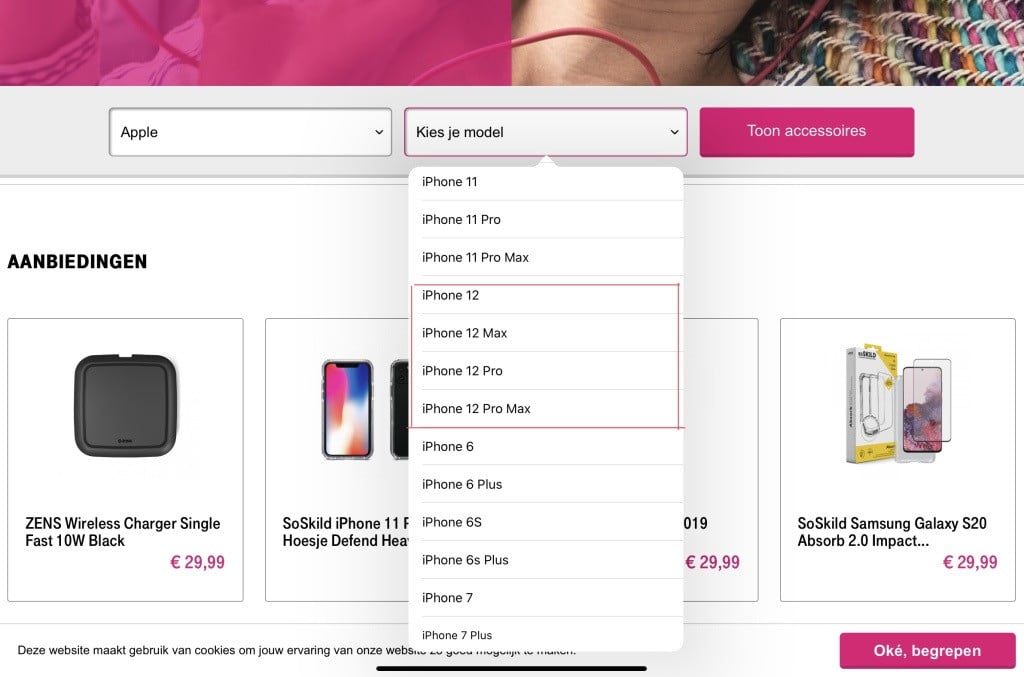 The models are listed under the phone accessories search section and when clicked, the results show several available protective cases for all four iPhone 12 models. The names are already in the open courtesy of several noted tipsters and we even exclusively posted the protective cases for all the four models a while back. However, this is the first time that a carrier was officially confirming the names of Apple's unreleased 2020 iPhone models.
Apple's 2020 base iPhone 12 will feature a 5.4-inch display while the top-end model will pack a 6.7-inch screen. Going by previous rumour, iPhone 12 Pro will have a triple camera setup and a Lidar sensor at the rear but the 6.1-inch iPhone 12 Plus/Max is rumoured to feature a dual rear camera setup. The base model is expected to start at around $549 making it potentially the cheapest flagship iPhone in years.
ALWAYS BE THE FIRST TO KNOW – FOLLOW US!