Attention all readers! AliExpress is giving out an amazing deal on Huawei FreeBuds Pro under Huawei Brand Fest. Huawei FreeBuds Pro which generally retails at $180 is now available at a heavily discounted price of $139 only. 
We loved the Freebuds Pro and its ANC, you can check out our review here.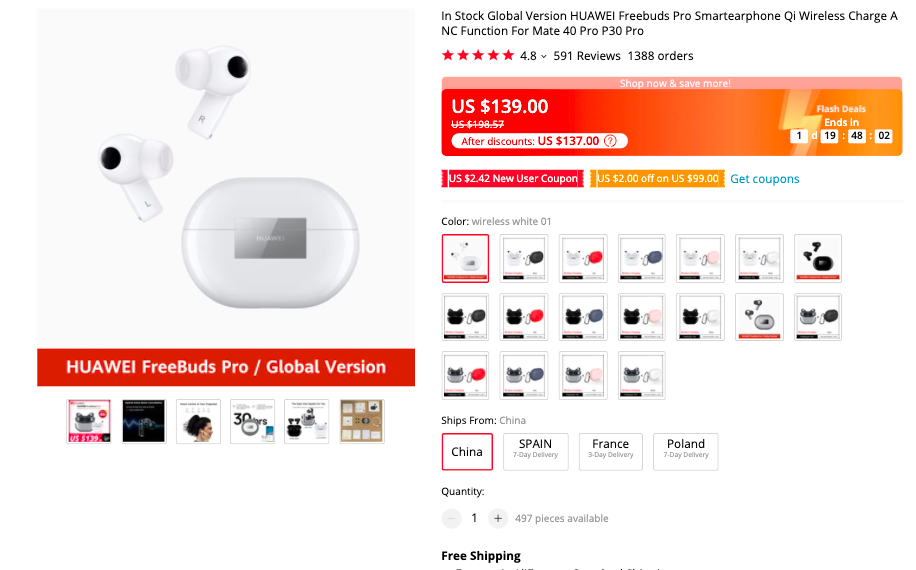 Huawei FreeBuds Pro in-ear earbuds come with hybrid ANC (Active Noise Cancellation) which reduces noise both in and out of the earphone. The earphone is fitted with inward and outward-facing microphones that can detect residual noise both inside and outside your ear and generate anti-noise signals which cancel up to 40dB of noise thereby giving you a peaceful and tranquil listening experience. 
With the Intelligent Dynamic ANC function, Huawei FreeBuds Pro automatically switches its ANC mode depending on its environment. For example, the earbuds will switch to Ultra mode when traveling and Cozy mode while studying or working in a library or office. For other purposes, it will switch on to General mode to remove the daily distractions like noise from bustling streets and honks and blares. With an additional Awareness/Voice mode, you can listen to human voices and conversations without actually removing your earphones.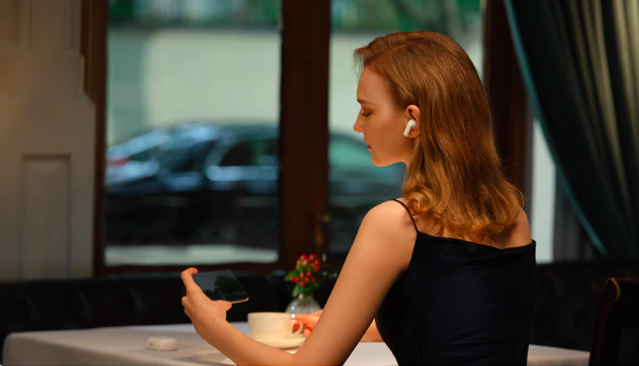 The built-in dual-antenna gives you a long-range stable connection even if your phone is in your pocket or handbag. Designed for style and comfort the front and rear ear cavity conduction design balances in-ear pressure and ensures air circulation to remove any discomfort.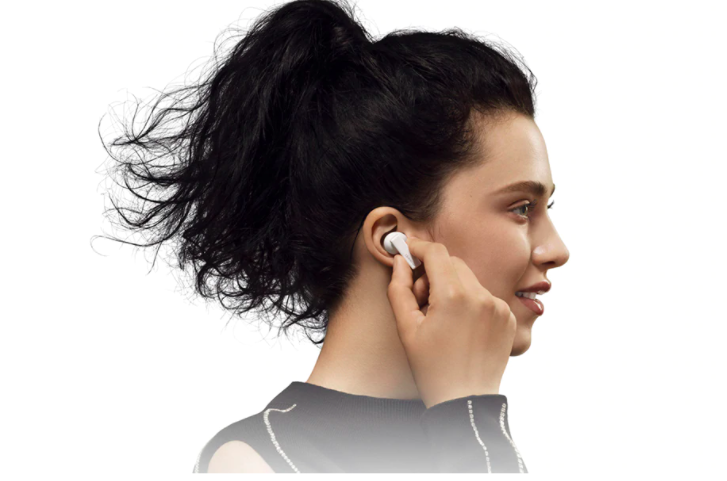 Huawei FreeBuds Pro gives you 30 hours of music time (with charging case and ANC-OFF ) and 7 hours (with charging case and ANC-ON) on one single charge. With smart finger control, simultaneous dual connection, and SGS Grade 1 Certification( Industry Green Standards), these earbuds bring you real value for money.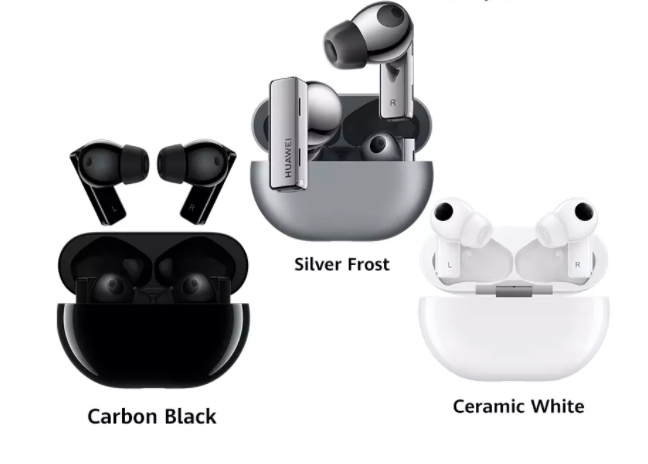 Generally retailing at $180, AliExpress is giving Huawei FreeBuds Pro at $139 only. Please note that this offer is applicable on Black, White, and Grey color variants shipped from China, Spain, France, and Poland warehouses. The super deal which ends tomorrow comes with free shipping from China and certain other warehouses. So be sure to check out the shipping and warehouse details before placing your order. 
At $139 and with additional new user discounts, this super deal is simply too good to be true. So without wasting any more time go get your Huawei FreeBuds pro asap. 
For more information on such exciting deals and offers check out our deals hub.
* Please Note: When you buy something using the links in our articles, we may earn a small commission at no cost to you.
ALWAYS BE THE FIRST TO KNOW – FOLLOW US!