Readers like you help support Android Police. When you make a purchase using links on our site, we may earn an affiliate commission. Read More.
More than a year after we went hands-on with an early English version of Harry Potter: Magic Awakened, the game is now available worldwide. It's taken a while to get to this point; after launching in China and Taiwan in 2021, the game soft-launched in select countries three months ago, ahead of its worldwide release. Surprisingly, it's a remarkable game, showing levels of polish and detail absent in AAA console releases like Hogwarts Legacy.
Mobile Harry Potter games don't have a stellar track record. Niantic's attempt to make an AR Harry Potter game went defunct after less than three years, and while Zynga's Harry Potter: Puzzles & Spells is still around, it's merely a money pit with a Harry Potter skin. Harry Potter: Magic Awakened developer NetEase bucks this trend by offering a polished, deep CCG that oozes with Harry Potter lore.
Unlike recent card games like Marvel Snap (which, while a breath of fresh air for CCG fans, iterated on established CCG mechanics), Harry Potter: Magic Awakened mixes CCG and RTS mechanics with a healthy dose of Harry Potter-themed minigames. The overall result is an experience sure to delight any Harry Potter fan, partly thanks to the sheer amount of detail and fanservice packed into this game, from the charming cutscenes to the classroom-themed minigames.
.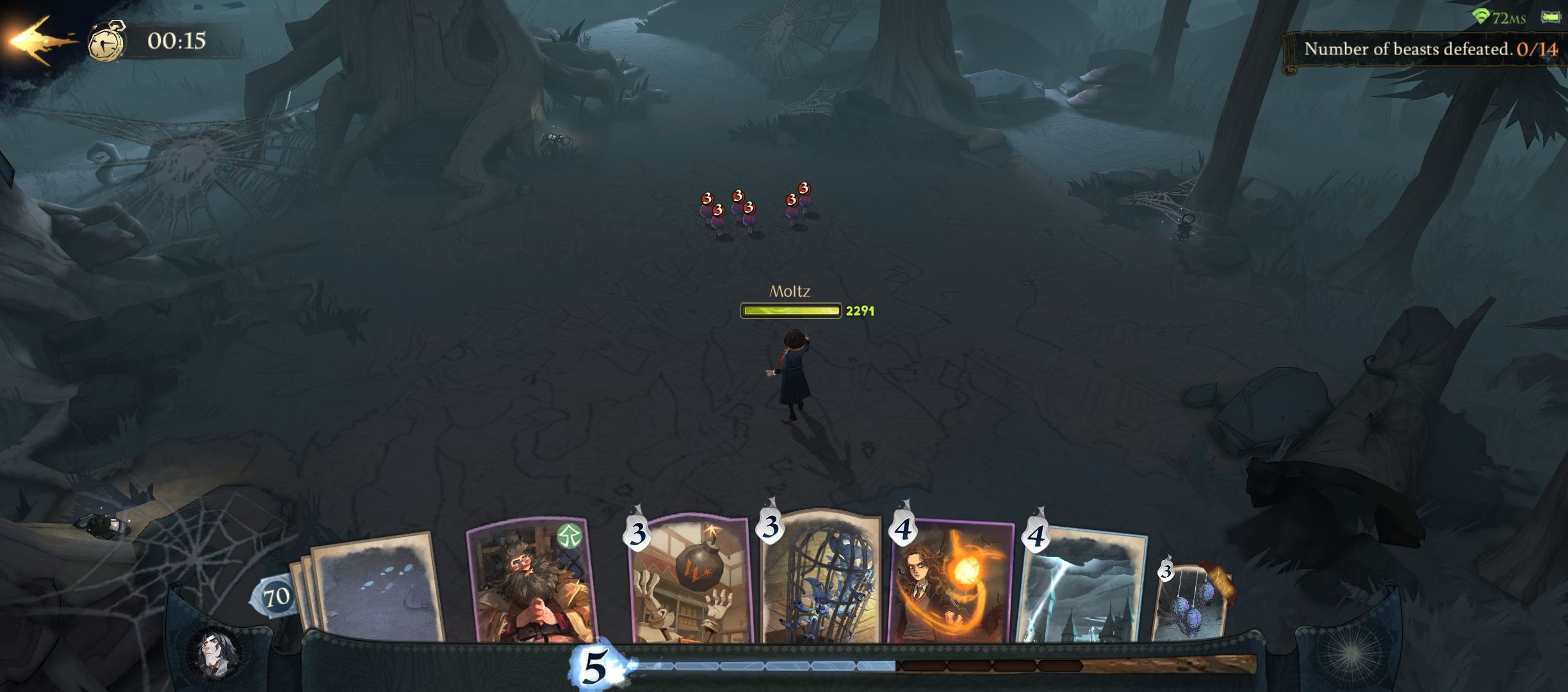 It's rare to see so much work put into a CCG's trappings, but as always, it's the gameplay that matters. Once you get into a battle, your characters will automatically engage the enemy with basic spells while you play cards to cast more powerful spells. It's an exciting blend of mechanics that doesn't feel overwhelming.
Of course, there are microtransactions, and although we earned cards at a steady pace during our hands-on, we expect things will tail off later in the game. But with the sheer amount of content to play with, this doesn't look like it'll be a chore.
Harry Potter: Magic Awakened is available to download worldwide for free. There's a fair amount of content to wrap your head around here, but fortunately, we've got a beginner's guide to get you up to speed.