YouTube is a major video streaming platform and primary source of infotainment for every age group. It has become the hub of video streaming throughout the globe. There's hardly any potential competitor to YouTube that can match the intensity of the content that gets uploaded daily. It is most downloaded and actively used Android and iOS App on the Play Store and App Store respectively.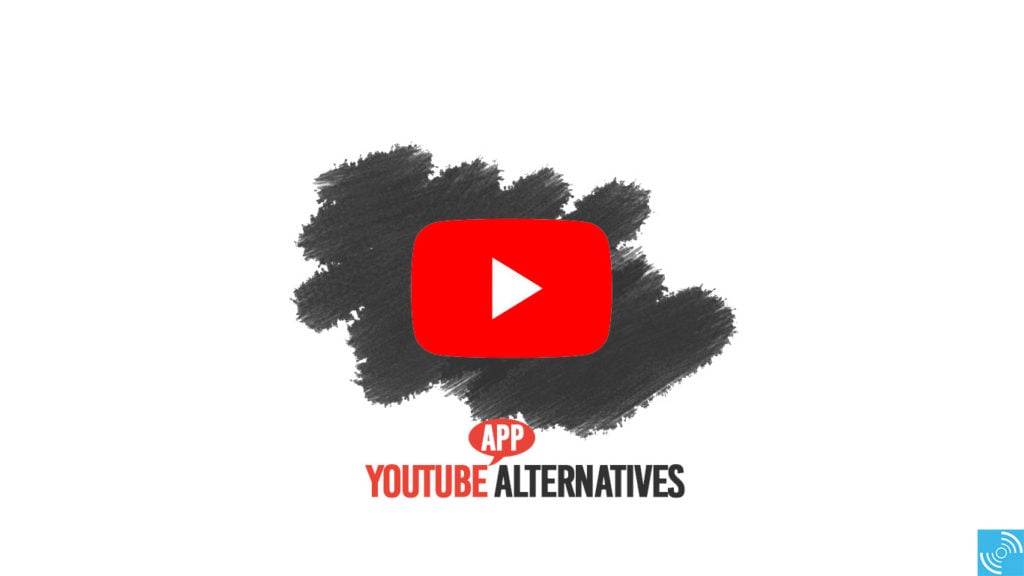 YouTube's useful content is created by thousands of YouTube Creators. It has also become the sole source of income for some of the content creators. It has evolved a lot over time, from just being a platform to host videos to a profitable business.
YouTube app offers all the necessary features, but somehow there are some limitations that make people search for its alternatives. In order to ease the search for such apps, we have concluded a list of best YouTube App alternatives for both Android and iOS devices.
Best YouTube App Alternatives
YouTube Go
If your smartphone is lagging in rendering the YouTube videos smoothly, then you need the YouTube Go app. It is a lite version of the YouTube Standard version and requires less space when installed. The packed APK size of the YouTube GO app is under 25MB and offers some useful features if you are on a limited data connection and using an entry-level smartphone.
YouTube Go allows the users to select the video resolution before watching or downloading for offline viewing. It also enables easy sharing with friends and family over Bluetooth or hotspot. It also relieves the smartphone from massive battery consumption. The simple and easy to use interface is our first choice as an alternative to standard YouTube pp. Moreover, it's an official YouTube app available on the Play Store. The app is not available for iOS as of now.
Android: Grab it from the Play Store
Note: GizmoChina does not endorse using third-party YouTube Apps. Those are unauthentic ways to access YouTube data. 
FlyTube
FlyTube is quite a useful option to surf YouTube Videos on devices that do not support Google Play services. It offers another way to watch YouTube videos using PiP mode while surfing other apps on your smartphone. The video is always in front of you, no matter whether you're surfing on the browser or playing a game.
The users can easily set up YouTube links to open in the FlyTube app to get next-level customization and additional offers. Moreover, it pins the YouTUbe video to the top by simply sharing it with FlyTube – video option. The window has a small play and pause button to easily control the content from any app or window.
It can be used with Google account by giving respective permission to easily sync playlists and other data. The app is not officially hosted on the Play Store, the users need it to download it from the third-party website.
Android: Download FlyTube from Aptoide
ProTube
It is the best YouTube alternative for iOS, as it offers seamless sync and several other options. It is not necessary to log on YouTube to access your favourite content. ProTube has the ability to force videos to load in the prescribed resolution. The ability to watch in PiP mode is another major advantage of the ProTube app.
The ProTube app can easily keep YouTube videos running in the background. It even sorts the watch later list in descending date order which is usually opposite by default.
The user interface looks clumsy but gets better after getting used to it.  The app is available only for iOS devices.
Download ProTube from App Store
YouTube Vanced
YouTube Vanced is quite an old YouTube alternative available with a similar User Interface to the native app. It is built upon the code of the original YouTube app which provides you with ad-free YouTube experience. The app also packs support for PiP (Picture-in-Picture mode) that allows the users to enjoy their favourite content while browsing other apps.
It can also play music and videos in the background, even if you turn off the device display. It will save your battery and acts as an alternative to your Spotify.
Download YouTube Vanced for Android
NewPipe
NewPipe is another super useful YouTube alternative that offers support for Android TV and Android Box too. It offers a light-weight User Interface with less power consumption and memory. The app also offers Ad-free YouTube video streaming in high resolution. It can also let you enjoy the videos or music by running it in the background.
NewPipe offers content streaming in HD, FHD, 2K,4K, and 8K resolution without any bandwidth limiting from YouTube.
We highly recommend our readers to use the official YouTube app for streaming videos. A lot of effort from all the content creators are put forth to bring you entertainment at free of cost. They earn from the advertisements, and it is their livelihood.
Otherwise, there are plenty of third-party YouTube application that you can use to enrich the experience. We have covered all the popular YouTube alternatives in this guide. Any suggestions are welcome via the comments below.
ALWAYS BE THE FIRST TO KNOW – FOLLOW US!