Readers like you help support Android Police. When you make a purchase using links on our site, we may earn an affiliate commission. Read More.
Android has a reputation for being less than ideal when it comes to tablets. While it's true that Apple's iPadOS enjoys access to more apps that are optimized for big screens, the best Android tablets are often outstanding pieces of hardware. Google looks like it's getting serious about tablets again, too, with Android's recent big-screen improvements and a new Pixel Tablet officially coming this year.
While more expensive tablets tend to be much more capable in terms of gaming, multitasking, and screen quality, there are plenty of excellent tablets on the budget end of the price spectrum if you're after a tablet for watching videos, reading e-books, and doom-scrolling. There are also great Chromebooks and ChromeOS tablets that run Android apps if you're more focused on productivity and longevity in your tablet. Here are AP's top recommendations.
Our favorite Android tablets in 2023
Samsung Galaxy Tab S8+
Easy to like
The Samsung Galaxy Tab S8+ isn't Samsung's top-tier tablet, but with great build quality and a truly excellent OLED display, you wouldn't know it. The Tab S8+ offers the same high-end performance as the Tab S8 Ultra in a more manageable size and at a lower price.
Pros
Great OLED display
Sleek design
Bundled S Pen
Cons
Premium price
Wide aspect ratio may not be to everyone's taste
Expensive first-party accessories
The Samsung Galaxy Tab S8+ is our favorite Android tablet today. While it's considerably more expensive than the base-model Tab S8 — $900 at retail to the smaller tablet's $700 — we also think it's a better deal. Your extra cash will net you a larger 12.4″ OLED display (the standard Tab S8 has an 11″ LCD panel) plus a significantly bigger battery. Frequent sales help take the sting out of that asking price, too; it's not unusual to see the Tab S8+ for $800 or less, and it's been available for as little as $600. So keep an eye out for sales.
Like the rest of the Tab S8 line, the S8+ is powered by a Qualcomm Snapdragon 8 Gen 1 chipset and either eight or 12 gigs of RAM, depending on the configuration you choose. That's more than enough horsepower for regular tablet use. (If you need something more snappy, the Tab S8 Ultra has options all the way up to 16GB RAM). It's also got a beautiful 120Hz OLED display that, while wider than we typically like tablets to be in landscape, is excellent for watching movies and TV shows. The Tab S8+ has Android 13 already as well. If you're looking for a premium Android tablet but don't want to go all-in on the titanic Tab S8 Ultra, the S8+ is a fantastic pick.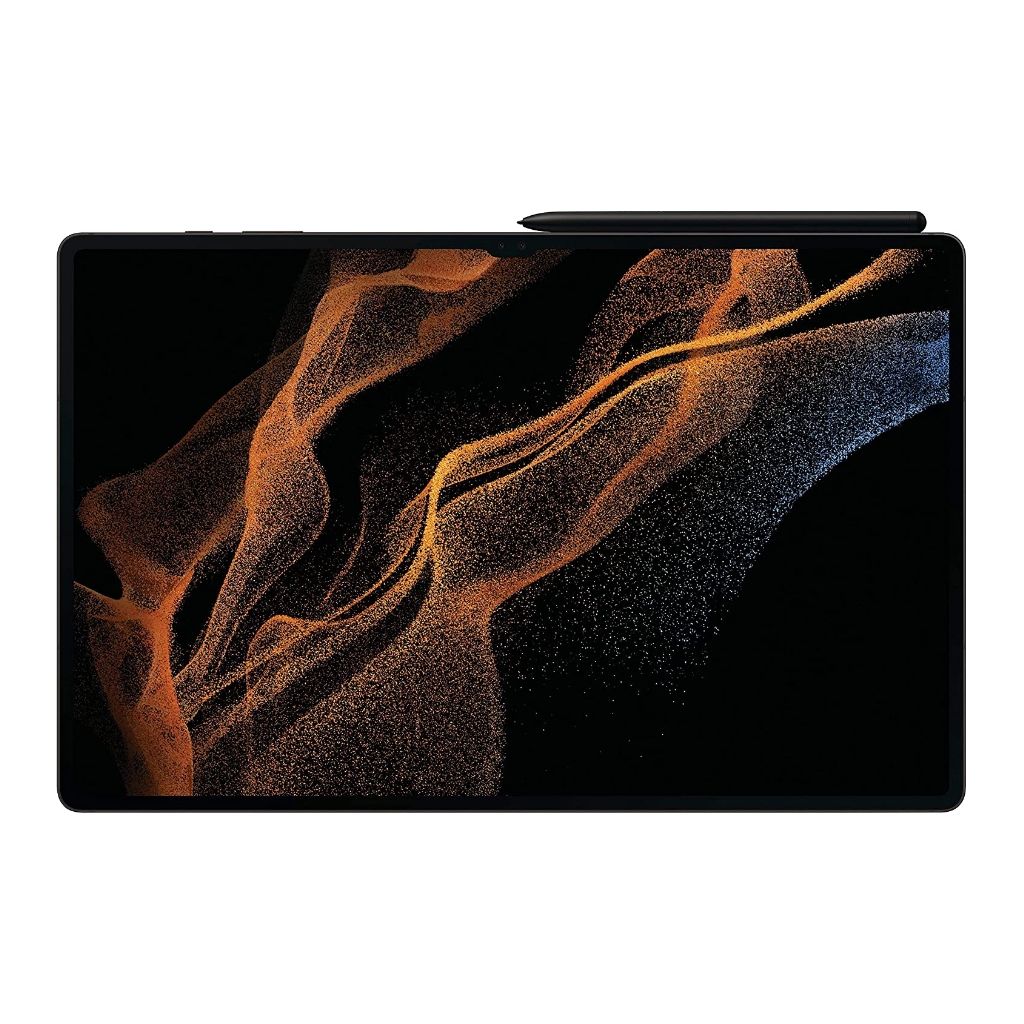 Source: Samsung
Samsung Galaxy Tab S8 Ultra
Glorious excess
The Samsung Galaxy Tab S8 Ultra is defined by its enormous 14.6-inch OLED display — it's essentially the Tab S8+, but super-sized. It's expensive and not the most portable tablet in the world, but if you want the biggest, nicest Android tablet money can buy, this is it.
Pros
Gigantic 14.6-inch display
Great performance
Bundled S Pen
Cons
"Ultra" size can hinder portability
$1,100 to start
With a four-figure starting price and hardware you could call "excessive," the Samsung Galaxy Tab S8 Ultra certainly fits the premium bill. The main attraction is the Ultra's display: it's a huge 14.6-inch OLED panel at 1,848 by 2,960 pixels, with a refresh rate that goes all the way up to 120Hz. It's got thin bezels on all sides, but there's a notch at the top (in landscape) to accommodate dual front-facing cameras.
Like the lesser S8 models, the Tab S8 Ultra packs the superfast Snapdragon 8 Gen 1 chipset. Unlike its little siblings, though, you can kit out the S8 Ultra with up to 16 gigs of RAM and 512 gigs of storage. Android's tablet apps still aren't generally super polished, but the giant screen gives you more real estate to multitask — including in Samsung DeX, which is extra handy on a screen the size of a normal laptop's. The Ultra's huge OLED is also fantastic for watching TV and movies, and its four speakers mean you'll get stereo sound in portrait or landscape orientation.
It's sturdy, expensive, and very cool — a truly premium device. So if you're out to get the most Android tablet possible, the Tab S8 Ultra should be your go-to in 2023.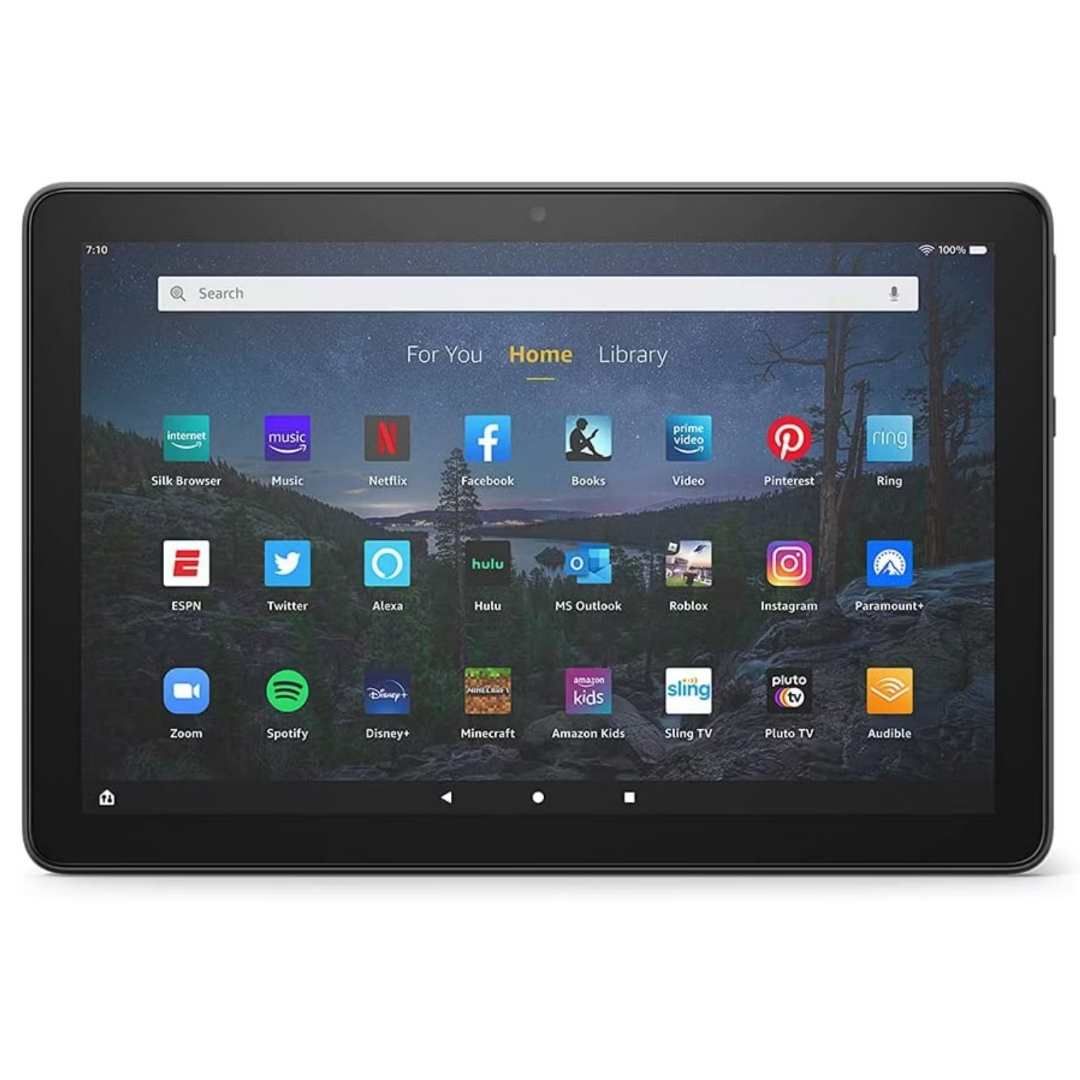 Amazon Fire HD 10 (2021)
A decent tablet under $200
The 2021 version of the Fire HD 10 features a crisp display, surprisingly good battery life, and works well with other services apps, like Disney+ and Netflix. Unfortunately, it still is limited to the Fire OS, so it can't handle resource-intensive apps. Still, it's a dependable option for those looking for an affordable tablet.
Pros
Affordable
Optional keyboard case is decent
Cons
Only 3 gigs of RAM
Fire OS is often a hindrance
Amazon's Fire tablets do technically run Android behind the scenes. The company has been positioning the Fire HD 10 as a productivity device; it's even got a bundle that includes a decent keyboard case. But it's probably better to think of the Fire Hd 10 as a media device first and foremost. At just $150, you're not going to find many other tablets for this price, let alone ones that provide a decent experience. Just be sure to install the Google Play Store if you do pick one up.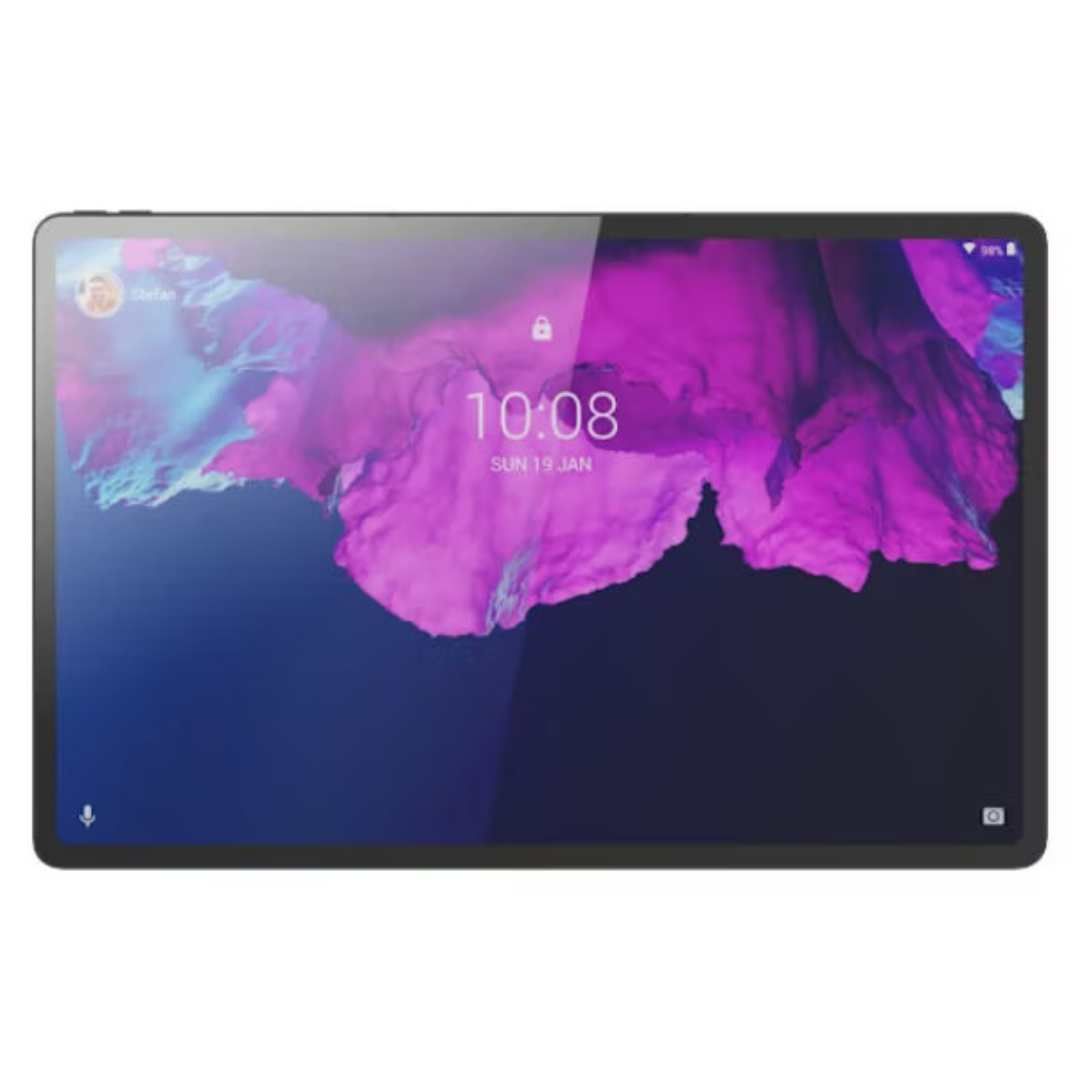 With a Snapdragon 870 chipset and six gigs of RAM, the Lenovo Tab P12 Pro offers midrange performance by modern standards. But it's also got great built quality and a fantastic OLED display.
Pros
Solid hardware
1600p, 120Hz OLED display
Cons
Pricey
Productivity features aren't great
The Lenovo Tab P12 Pro is a great alternative to the premium Samsung tablets on this list. With an older Snapdragon chipset, the P12 can't compete with the Tab S8 family on raw horsepower, but the Lenovo tablet has excellent build quality and a 1600p, 120Hz, OLED display that's fantastic for watching video or playing games. It's also not running One UI over Android, if that's a pain point for you in Samsung tablets.
The Tab P12 Pro might not be the most practical option on this list, but it's got great hardware and a close-to-stock UI experience — two things that don't typically go together in Android tablets.
Samsung Galaxy Tab A8
With a Unisoc CPU and three gigs of RAM, the Samsung Galaxy Tab A8 isn't the most powerful tablet in the world. But it can often be found for less than $200, and unlike Amazon's tablets, has the Play Store pre-installed.
Pros
1200p display
Updated design over the Tab A7
Optional upgrades to more RAM and storage
Cons
No fingerprint sensor
32 gigs of storage on the base model is limiting
The Samsung Galaxy Tab A8 is a refreshed version of the Samsung Galaxy Tab A7 that we liked quite a bit in late 2020. For the same $230 MSRP, you're getting an updated design and a Unisoc processor that's a bit faster than the low-end Snapdragon found in the previous generation. Equally interesting, though, is that you can get upgraded versions that have four gigs of RAM and up to 128 gigs of storage.​​​​​​​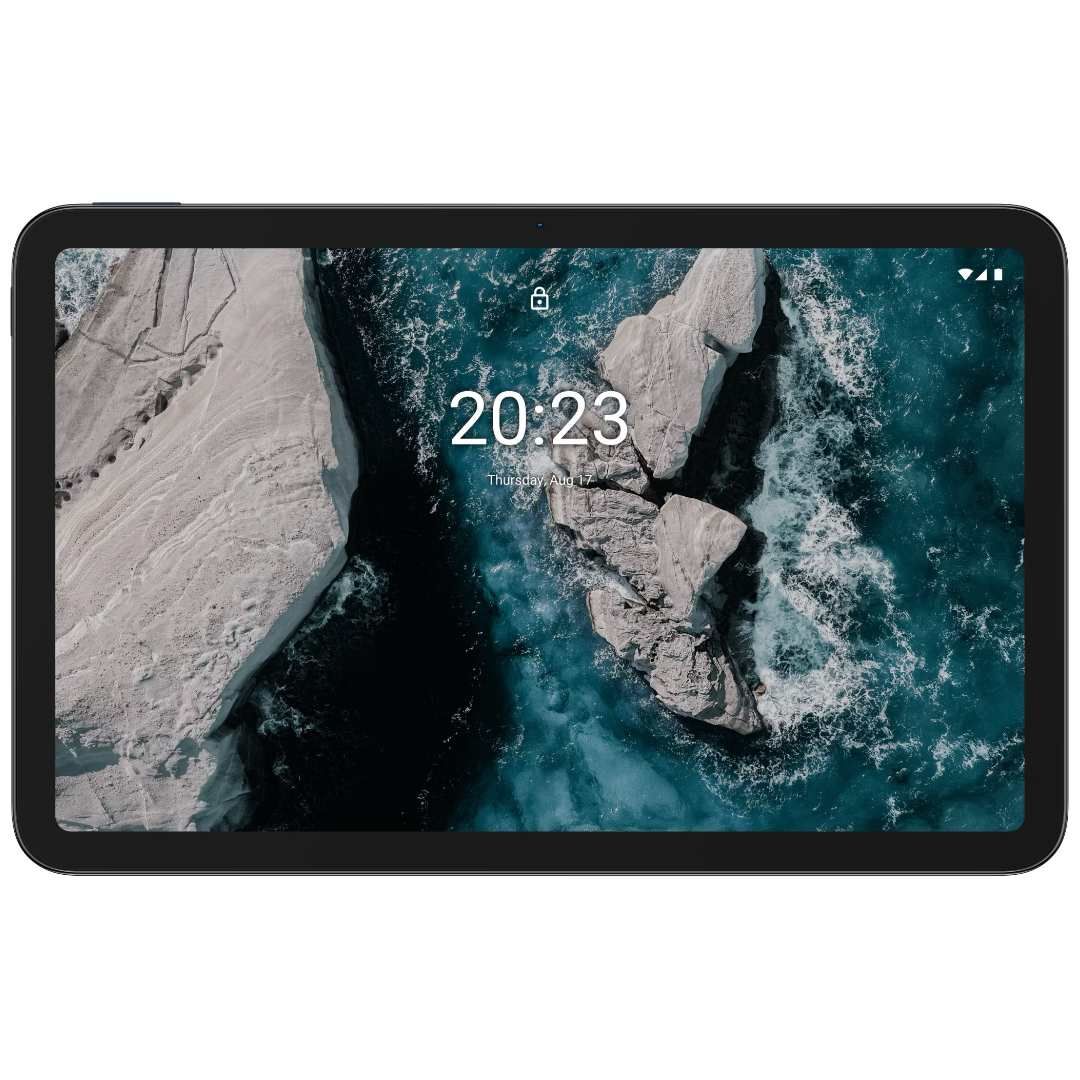 Nokia T20
With a sturdy aluminum build and promised updates into late 2024, the Nokia T20 is a good budget Android tablet option. The screen isn't anything to write home about and performance is just okay, but it the T20 gets the job done.
Pros
Stock Android is familiar and easy to use
Admirable update commitment
Strong battery life
Cons
Performance is sometimes jittery
Screen's not great
Crummy speakers
Looking for a no-frills Android tablet for couch duty or to give an older kid? The Nokia T20 could fit the bill. The $250 slate offers adequate performance and great battery life, and Nokia promises security patches for a full three years, ending in November 2024. Time will tell if it honors that commitment, but the T20 is yet to fall too far behind on monthly updates and even got an update to Android 12 last fall. Its display and speakers aren't anything to get excited about, but at this price, they don't really need to be. It's a very okay experience at a very okay price.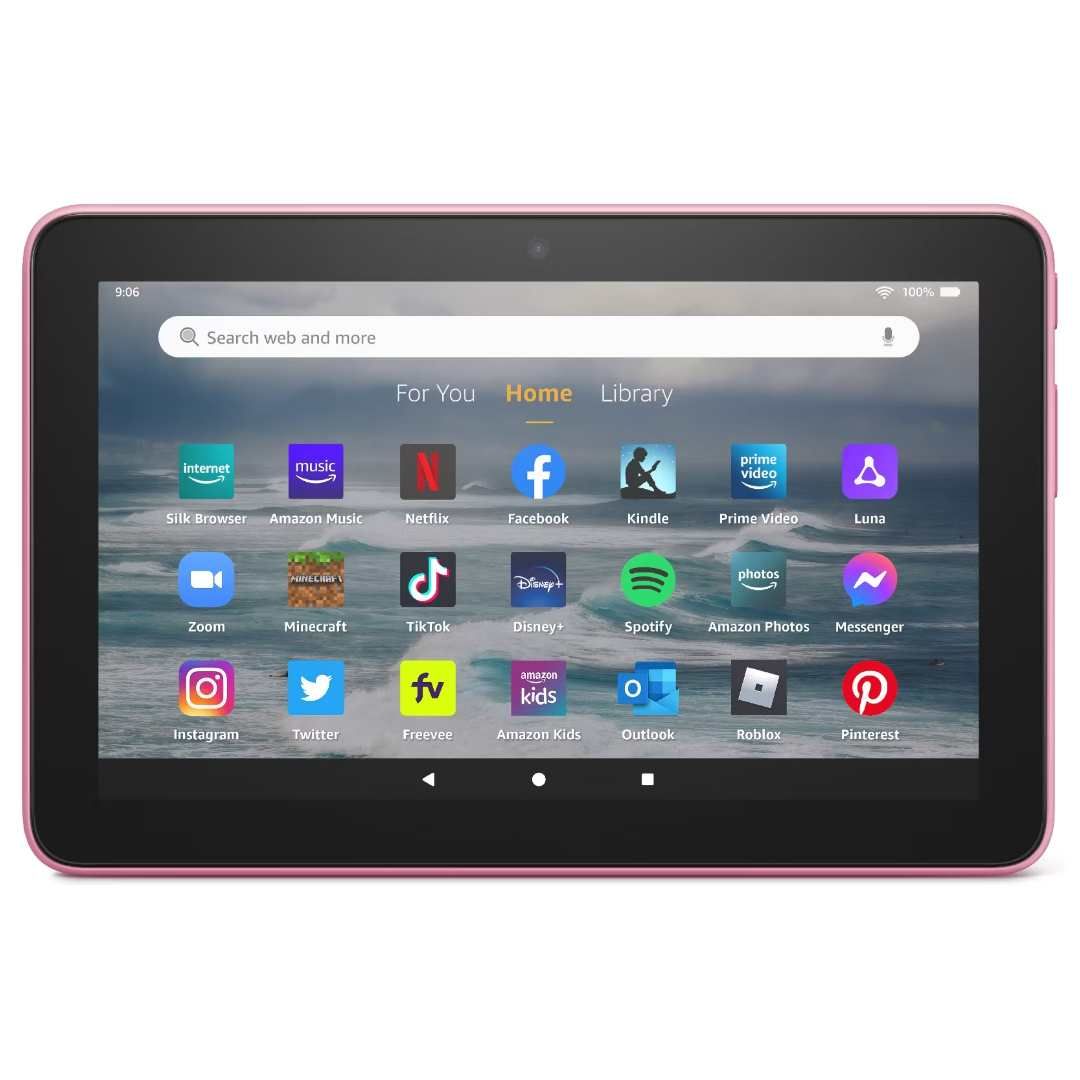 Amazon Fire 7 (2022)
Tablets don't get much cheaper or smaller than Amazon's Fire 7. As you might expect from its stature and cost, it makes significant tradeoffs in terms of performance, but comes out nearly at the top of the pack in terms of value, portability, and durability. This isn't the kind of device you'll be able to do much work on, and don't even think about trying to get it to multitask. Nonetheless, the Fire 7 fills an important niche for people who want a device for checking social media, reading the news, and watching the occasional video.
Pros
Extremely inexpensive
Decent battery life
Cons
Slow performance
Play Store not installed by default
The newest Amazon Fire 7 isn't an exceptional tablet on its face; it's slow and feels conspicuously cheap. But those downsides are mitigated by the fact that the tablet is cheap. You can pick one up for $60 at MSRP, and it's been on sale for $45 or less several times already. Trying to use this tablet for anything productive is an exercise in frustration, and even recreational tasks like gaming are hit-or-miss, but if you just need to goof around on Facebook and read the news, the Fire 7 is an eminently affordable way to do those things.​​​​​​​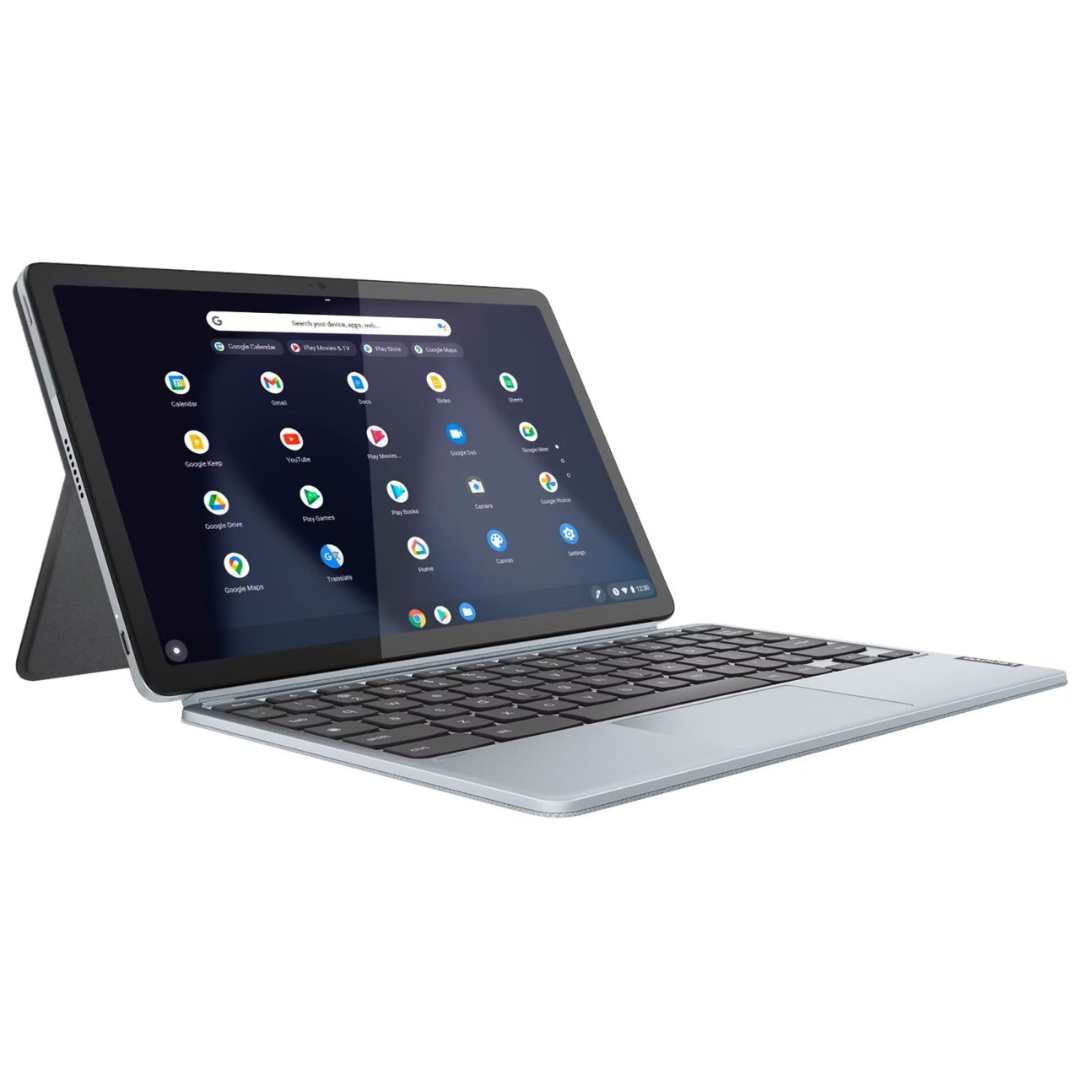 Lenovo Chromebook Duet 3
The Lenovo Chromebook Duet 3 isn't an Android tablet, but it runs ChromeOS, so it has access to Android apps. The tablet has a nice screen and comes with a decent detachable keyboard case.
Pros
Sharp, 2K display
Very portable
Long battery life
Cons
Hard to use on your lap
Crummy track pad
Not very powerful
The Lenovo Chromebook Duet 3 doesn't run Android, but being a ChromeOS device, it can run Android apps. The tablet's 11″, 2K display is sharp and just the right size for casual tablet use. The Duet 3 also comes with a detachable keyboard cover for doing more laptop-like tasks, which is something ChromeOS excels at. Its Snapdragon chipset provides ample horsepower for light-duty work, too.
However, the detachable keyboard design makes using the Duet 3 in your lap a hassle, and its touchpad has too much drag to use comfortably for long periods of time. But if that all sounds good to you, the Duet 3 is a fine tablet for running Android apps.
Onyx"" data-modal-id="single-image-modal" data-modal-container-id="single-image-modal-container" data-img-caption="""">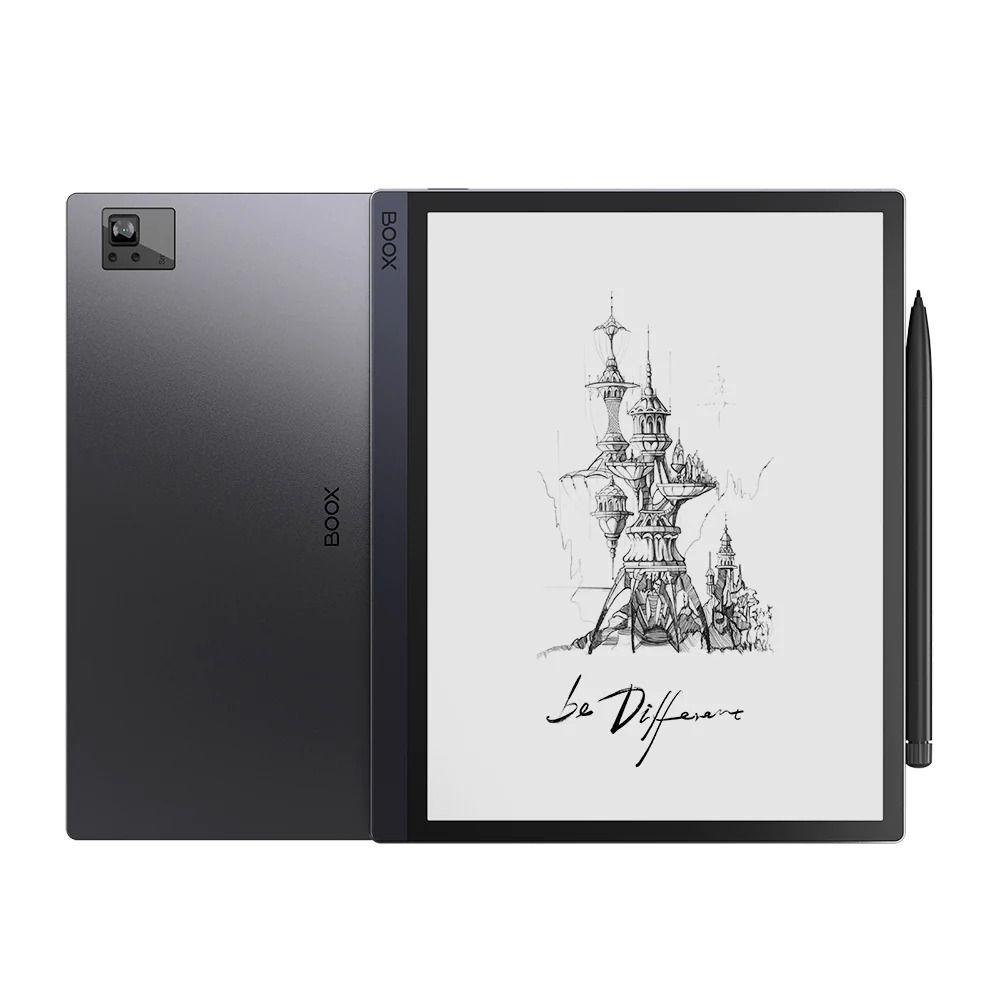 Onyx Boox Tab Ultra
The Boox Tab Ultra attempts to be as close to a tablet in use as possible, and it leans more toward productivity than content consumption. It is powered by Android 11 and offers a highly visible display that is ideal for reading in all lighting conditions. The bundled stylus is also accurate for sketching and taking notes, and the keyboard case keeps the device out of harm's way. It's ideal if you're in the market for a capable e-reader that can also play media and browse the web.
Pros
E Ink display is fantastic for reading
Strong battery life
Keyboard and stylus support
Cons
Pricey
Heavier than many similar options
Android on E Ink isn't a perfect experience
The Onyx Boox Tab Ultra is an Android tablet with a 10.3-inch E Ink display, making it a fantastic option for reading, but a non-starter for many normal tablet use cases like watching videos or playing games. However, it's bundled with a stylus and a good option for note-takers. You can also grab an optional keyboard case for an additional $109. Unlike some of Onyx's Boox tablets, the Tab Ultra has access to the Play Store, where you can download e-reader apps like Kindle and Kobo.
At a starting price of $600, the Tab Ultra is decidedly not for everyone. Performance out of the tablet's Snapdragon 662 chipset and four gigs of RAM is solid but not spectacular, and the tablet's E Ink display can make it feel even slower. But if your tablet use primarily comes down to reading and writing with a side of audio streaming, and you want a big, high-res screen to do it all on, this could be an appealing pick.
The best Android tablet for you
It may seem strange that Samsung's getting so much representation here, but the company really does make great tablets. The Galaxy Tab S8+ is an excellent place to start your search for your next Android slate. It's well built, as fast as you could want an Android tablet to be, it's got a great display, and it's set to receive Android updates into 2026 (plus security updates for a year longer), so you shouldn't have any trouble making the Tab S8+ last.
If you're after something less pricey (or less Samsung), Amazon's Fire HD 10 will be worth a look. It's not nearly as premium or powerful as our top picks from Samsung, but it starts at a much more palatable $150. And, if you need something really affordable, the Fire 7 costs $60. Just don't expect either tablet to handle heavy-duty tasks. The Fire line is more about consumption than productivity, but the warranties are good, and the devices are great for kids. The Lenovo Tab P12 Pro, meanwhile, is a higher-end Android option without Samsung's One UI. It's not as quick as Samsung's tablets, but it's also not as expensive.
Samsung Galaxy Tab S8+
The Samsung Galaxy Tab S8+ isn't Samsung's top-tier tablet, but with great build quality and a truly excellent OLED display, you wouldn't know it. The Tab S8+ offers the same high-end performance as the Tab S8 Ultra in a more manageable size and at a lower price.