If it had crossed your mind that exploding earbuds could be a thing someday, it definitely won't hit you that an Apple product will suffer such fate. We have mostly heard of exploding smartphones with the Galaxy Note 7 still in mind but it is extremely rare to hear of earphone explosion.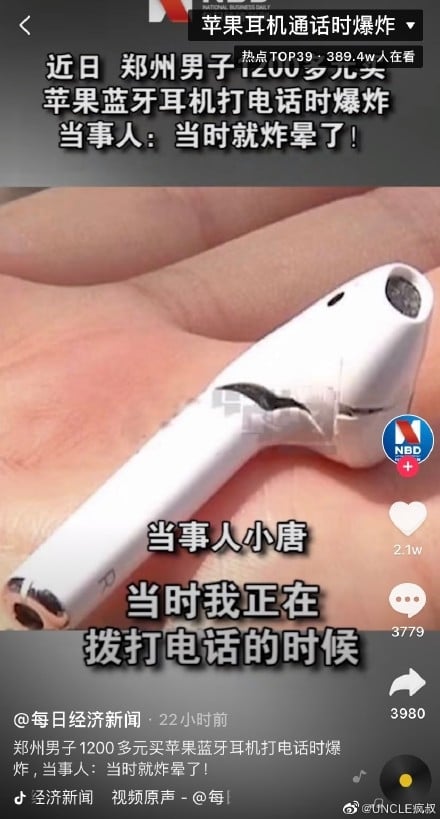 A report of Weibo says an AirPods allegedly exploded on May 19 while the owner was on a call. The report hinted that Zheng Tang, 23, sustained minor injuries on his right ear when the AirPods piece he was using exploded.  The report also included a supposed medical report issued by the First Affiliated Hospital of Zhengzhou University. The medical report confirmed the skin rupture of the anterior wall of the boy's right ear canal to have been caused by an explosion. The ear's condition improved after two days of treatment with anti-inflammatory drugs but the victim still gets pain and hearing loss. A revisit to the doctor reveals swelling in front of the right ear with fresh blood oozing out. A crack was also noticed on the anterior cartilage of the right ear canal, about 1cm, and the tympanic cavity seemed to have blood accumulation.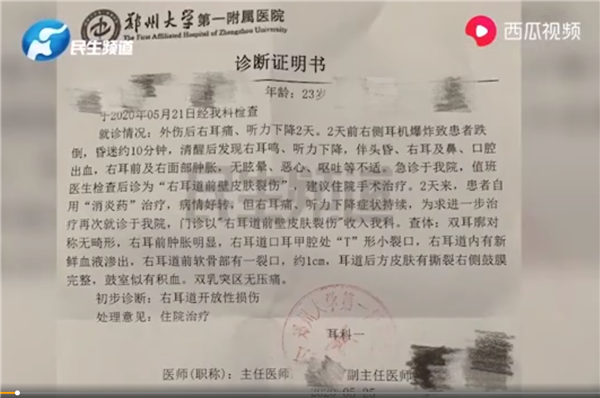 However, from the pictures of the exploded AirPods, there was no obvious sign of scorching or charring but just a noticeable crack.
The ill-fated AirPds was purchased from an Apple dealer store in Wanda for 1,276 yuan. Apple has retrieved the unit for further investigation to ascertain what actually happened. The customer will be compensated in accordance with extant laws if the product is found to have quality issues.
ALWAYS BE THE FIRST TO KNOW – FOLLOW US!